Five Things to Do Before You Rent A Bulldozer
A bulldozer is an incredibly effective piece of heavy equipment for construction. It can raze brush, be used for demolition, move heavy freight, assist in excavations and more. But before you call about a bulldozer rental, you should go down a quick checklist of things you'll need squared away when it arrives at your site.
How Long Will You Need It?
The most basic question to ask yourself will be how long you'll need it on the site. Bulldozer rentals are available daily, weekly, and even monthly, so there will be rental categories for any need. But of course, the last thing you want is to rent it for a week and turn out to need it for two, or rent it for a month and have it sitting idle. Sit down with your team and work out which jobs you'll need the bulldozer for and how long each will take.
What Type Will You Need?
There are bulldozers for every size and shape of job, from nimble Bobcats the size of a golf cart to bulldozers so large you'll scarcely believe they've been engineered, let alone are available to rent. It's important to choose the right bulldozer rental for the job, so look at your needs and see just what sizes of bulldozer are available. Keep in mind that some jobs might be too small for a bulldozer, or that some jobs might overlap with other equipment you're renting. For example, if you've got a lot of brush to clear from the site, it might speed up the job to bring in a larger bulldozer rental and put it to work right away.
How Much Can You Spend?
The next step will be to examine your budget and see what you can afford to rent. Just like there are bulldozer rental periods and sizes for every budget, there are rental options for every budget depending on your job and what you need to do. This will also be a good time to bring in web tools to find rental places and compare availability and prices. Knowing what you pay for your rental will help, especially if you've got an eye on potential overruns.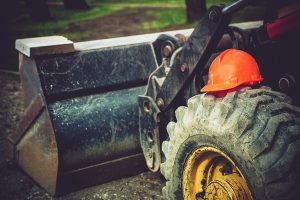 Who's Driving?
One of the most common problems with a bulldozer is that it arrives on site and the foreman realizes he doesn't have an operator. While the requirements to get in the driver's seat will vary from state to state, familiarize yourself with what's needed before you rent. You may have a bulldozer driver on crew already. In that scenario, you should ensure that they'll be able to stay behind the blade instead of being torn between two parts of the site.
Can You Guarantee Safety?
Bulldozers are excellent tools, but like all construction heavy equipment, they can potentially be dangerous, even fatal, if misused on the site or the crew is unfamiliar with proper bulldozer safety procedure. Your driver should be able to tell you the proper procedure of how to turn on and drive the bulldozer. The bulldozer you rent should have the appropriate safety equipment, including seatbelts, horns, and unobstructed rear view. And bulldozers should be able to navigate without going under power lines or other obstructions.
When you have the answers to these questions, you're ready to begin looking for a bulldozer rental. Start by learning more about bulldozers and contact us today.